Remember God is Still With You!
Let Us Pray
Our gracious and loving caring Father, we come so humbly before your divine presence in the name of Jesus. We thank you Oh God for your presence that will never leave us nor forsake us. In these trying times Oh Lord we learn how to lean and depend upon you, our shelter our fortress and high tower. Continue to protect all over the land and country and let some lost soul see the light and desire to be saved. Amen!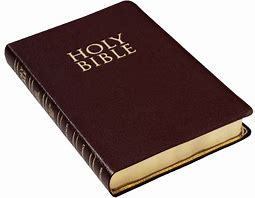 He that hath ears to hear, let him hear. Matthew 11:15
God says, "I will never leave thee nor forsake thee." Now we need to stand on that promise starting today right now! Don't be afraid and don't be discouraged, because the battle has been fought and the victory has already been won. Jesus died and rose again from the dead to give us forgiveness from sin and victory over death!
Meditational Thought & Scripture
July 1, 2020
Psalms 121: 5 - 8
The LORD is thy keeper: the Lord is thy shade upon thy right hand. The sun shall not smite thee by day, nor the moon by night.
The LORD shall preserve thee from all evil: he shall preserve thy soul. The LORD shall preserve thy going out and thy coming in from this time forth, and even for evermore.
A Word of Inspiration
Matthew 6:34
June 24, 2020
"Take therefore no thought for the morrow: for the morrow shall take thought for the things of itself. Sufficient unto the day is the evil thereof."
Four Reasons Not to Worry:
Worrying about the future hinders your efforts for today.
Worrying is more harmful than helpful.
Worrying shows lack of faith and understanding of God.
Living one day at a time keeps us from being over consumed with worry.
Don't let worries about tomorrow affect your relationship with God today!
Don't Worry About Anything, Pray About Everything
Philippians 4:6
June 17, 2020
Imagine being able to live life stress free not having to worry about anything; all is well; everything is going along just fine. Wouldn't that be a blessing? But such is not the case, we all have our share of worries and cares, in our homes, on our jobs, and at school. But do you want to worry less? Then my friend, Pray More! Whenever you start to worry, stop and pray!!!
The Joy of the Lord is Your Strength
Nehemiah 8:10
June 10, 2020
Then he said unto them, Go your way, eat the fat, and drink the sweet, and send portions unto them for whom nothing is prepared: for this day is holy unto our Lord: neither be ye sorry; for the Joy of the Lord is your strength.
The name of the Lord is a strong tower, the righteous run into it and are safe. Proverbs 18:10
Cast Thy Burden Upon The Lord
Psalms 55:22
May 27,2020
When facing trials too great to bear, God invites us to cast our burdens and cares upon Him. He then bears the full weight of them with us and sustains us in every situation.
LET US PRAY: Our God and our Father, we thank thee for how you sustain us throughout all of our struggles, hardships and burdens that we bear. We pray O God that you will continue to keep us and hold us, as we strive to be faithful in all that we do for you, this we pray in Jesus name Amen!
Faith And Endurance
James 1:1-4
May 20, 2020
In this Christian life there are trials and temptations of all sorts. Successfully overcoming these adversities produce maturity and strong character, thus this is what God is up to doing in each and everyone of our lives. God wants to make us mature and complete, not to keep us from all pain. So instead of complaining about our struggles, we should see them as opportunities for growth.. Pray and ask God to help you solve your problems or to give you the strength to "endure", and then be patient. God will not leave you alone with your problems. He most definitely will stay close and help you grow!
Inspirational Thought and Scripture
Pressing Toward The Goal
Philippians 3:13-14
To know Christ and be like Christ is what Paul desired most out of life. He was determined to keep his eyes on the goal, focusing straight ahead not allowing the past to trap him, or hold him back. Like Paul, we too must be willing to let go of the past and press on toward the mark (the goal) for the "prize" of the high calling of God in Christ Jesus.
Meditational Scripture and Thought
John 14:27
May 6, 2020
Peace I leave with you, my peace I give unto you: not as the world giveth,
give I unto you. Let not your heart be troubled neither let it be afraid
The Antidote (or Remedy) for Fear
Psalms 27:1-6
April 29, 2020
Each one of us has been a prisoner of fear. As I have once stated before, fear is an enemy that holds us captive and keeps us under its control. Nevertheless, there's an antidote for fear that counteracts its paralyzing affects.


What's it called? Its simply called total, complete, unwavering confidence and trust in God! Read and study this Psalm and allow the Holy Spirit to speak to your hearts. It's sure to bring comfort and peace as you face danger and enemies.
Inspirational Scripture and Thought
Isaiah 26:3
April 22, 2020
"God's Perfect Peace"
As believers we can never avoid chaos and confusion in the world around us. But on the other hand, when we fix our thoughts on God our Heavenly Father, we can know "Perfect Peace" even in the midst of mass confusion. The more we focus our mind on God and His word, we develop a strong and steady mind, supported (held up) by God's unchanging and unconditional love and great, awesome, power, We're not shaken (moved) by the surrounding circumstances, How to experience God's Perfect Peace? Keep our thoughts on God, and trust Him! Philippians 4:7
Our Ultimate Security
April 15, 2020
Background Scriptures: John 10:28-29, Romans 8:35-39
These verses contain one of the most comforting promises in all of the scriptures. As believers we have to face hardship in many forms such as persecution, illness, and even death. These things sometimes cause us to fear that Christ has forsaken us. But such is not the case. Here Paul makes it clear that it is impossible to be separated from Christ, and he's convinced of that. He mentions neither death, nor life nor angels (fallen angels) nor principalities nor powers (demonic forces), nor things present, nor things to come, neither height, (things high above) nor depth (things deep beneath), nor any other creature, shall be able to separate us from the love of God which is in Christ Jesus our Lord! Our lives are safe and secure. We have ultimate security and nothing to fear!!!
The Person and Work of the Holy Spirit - April 8, 2020
So little is said when it comes to understanding the Holy Spirit and His ministry. First of all, the Holy Spirit also known as the Holy Ghost, the Comforter, is not an it or a thing but He's a person. He's the third member of the God-Head. And scripture reveals His divine character:
The Holy Spirit is omnipotent (all powerful), see Job 33:4, Luke 1:35, Romans 8:11
The Holy Spirit is omniscient (all knowing), see I Corinthians 2:10
The Holy Spirit is omnipresent (every where at the same time), see Psalm 139:7-10
The Holy Spirit is eternal. He has no beginning and no ending, see Hebrews 9:14
The Work of the Holy Spirit
The Holy Spirit convicts , reproves, see John 16:8
He comforts, see Acts 9:31
He helps our infirmities, our weaknesses, see Romans 8:26
He's our teacher, see John 14:26
He guides, see John 16:13
He sanctifies us, sets us apart, see I Corinthians 6:11
He testifies of Christ, see John 15:26
He glorifies Christ, see John 16:14
He indwells saints, see John 14:17, Romans 8:11
April 1, 2020
WHO WE ARE IN CHRIST
I hope you have your Bible with you on this evening. We're going to be looking at several passages of scriptures that reveal to us our identity in Christ. Having a true understanding of who we are in Christ will give us a firm foundation to build our life on. Being in Christ first of all means:
We are accepted. God accepts us as His own children. Turn and read Ephesians 1:6
We are a child of God. By believing and receiving the Lord Jesus Christ as our Lord and Saviour we have been given the right to become the sons (children) of God. Turn and read John 1:12
We are a member of Christ's body, the church. Turn and read I Corinthians 12:27. We are members both collectively and individually.
We are forgiven. Turn and read Colossians 1:14. Through the atoning sacrifice that Jesus made upon the cross, we have been forgiven for our past, present and future sins.
We are free from condemnation. Not guilty is what this means. Instead of being condemned and sentenced to death and hell, God has declared us not guilty. We no longer sit on death row! Read Romans 8:1
We are a new creation. We are brand-new people on the inside. The Holy Spirit gives us new life. II Corinthians 5:17.
March 29, 2020
"GOD IS STILL WITH YOU"
Scripture: Hebrews 13:5b
In these chaotic and fearful times you may be wondering where is God, but He's still there. And He's in total control and can turn things around. No matter how bad things look, we have God, Jehovah, with us and we have no reason to be afraid. Fear in the negative sense is not from God. II Timothy 1:7 says, For God hath not given us the spirit of fear, but of power and of love, and of a sound mind." Fear comes from the enemy and it cripples, and paralyzes us. Put your total faith and trust in God and refuse to give in to the the enemy which is Satan.